Bluemoon Pools
Swimming pools are an unavoidable necessity nowadays. Modern era people especially from the extreme weather conditions chooses pools for recreation as well as relaxation. Recently .. Pools are having an important role in defining the aesthetic sense also.
We stepped in to the pools in Qatar before 4 years, as a realization of the market needs. We were in this segment from the 1980's in India, Oman & UAE. Customization and customer satisfaction is our specialty though we achieve our goals in a timely manner with assured quality.
Ground, or above ground we creates pools that suits the ambience and atmosphere. We can customize the pools to any shape, with water features, Jacuzzi with hydro therapy system and water falls. We gave a warranty of 10 years against the water leak and that makes us special among the others. All the pumps, filters and dozing system shall be imported from Europe and installed by experienced technicians, where these equipments are having a warranty of 5 years from the manufacturer.
Over all the above we provide comprehensive free one year service for the pools, including the supply of chemicals, technical support, cleaning and maintenance.
Our Specialties
Customization up to customer satisfaction
Budget Oriented
Imported Machineries
Skilled Installers
Customer friendly project implementation
Minimized duration & Timely Execution
Timely Call back & Offer for every inquiries
Site visit & Free expert opinions
No hidden charges
Completion of project as per the schedule
Quality Assurance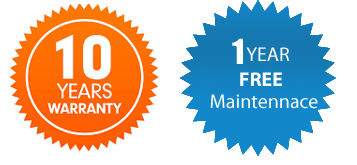 ---
View or download Prequalification doccuments to learn more about us