Waterproofing Solutions
We are engaged in offering a qualitative range of Water Proofing Services our valued clients.Our services are widely recommended by large number of clients owing to better quality and long lasting effects.Click the below links for more details.
Crystallization Waterproofing
We provide Crystallization Waterproofing solutions using XYPEX crystalline products. This coating is applied through brush / spray which is applied for achieving waterproofing as well as for protection of concrete. Having a cement base, these are supplied in powder form and are formulated using fine quartz sand, active chemicals and Portland cement. Further, the chemicals require presence of water in capillaries for penetrating as well as forming sealing crystals.
Read More
---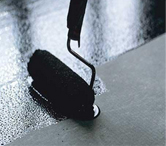 Bituminous Membrane Waterproofing
We provide bituminous waterproofing membrane treatment using a unique range of bituminous waterproofing membranes from international brands. The main properties are it is not water soluble, non-biodegradable, not classified as carcinogenic and does not release harmful toxins. It also helps in protecting insulation and can reflect harmful sun rays.
---
SBS Membrane Waterproofing
Being an industry leader applicator , we offer a broad range of SBS Membrane Waterproofing Treatments that widely finds its application for substructures, tiled roof, RCC roof, aluminum sheet roof / gutters, basement, a.c sheet roof / gutters and roof gardens. Various advantages of our range of services include fast & easy application, does not brake and resistance to weather, roots and fungus.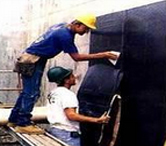 ---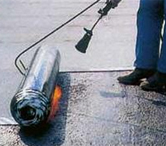 APP Membrane Waterproofing Treatment
APP Membrane Waterproofing solutions offered comprises of industry known bituminous roofing membranes along with polyester reinforcement / fiberglass reinforcement as carrier, APP, APAO as modifier. It also uses covering insulation materials like sands, polyethylene foil or minerals slated etc and thus provides a superior performance.
---
EPDM Membrane Waterproofing
EPDM is a world-recognized popular waterproofing material and with the best performance among high polymer waterproof materials, EPDM is of exceptional elasticity and will not split or crack under normal building movement.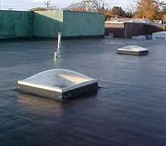 ---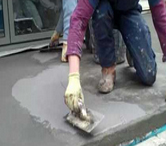 Cementitious Waterproofing
Cementitious Waterproofing is a two component flexible acrylic polymer cementitious waterproofing coating that is mixed on site and resurfaced on concrete and cement plaster. Cementitious Waterproofing has excellent weathering resistance and crack bridging property.
Features:
Flexible, elastic & can thus bridge cracks
Accommodates flexible movements in suspended structures
Can be tiled over successfully
Bonds well to sound substrates
Ability to withstand heavy topping without fracture
Applied on damp walls and floors
Can be painted over with elastic paints
Hard and abrasion resistant
---
Elastomeric Waterproofing
Our Elastomeric Waterproofing treatments are designed to provide superior waterproofing support and deliver high performance in given end usage areas. These elastomeric acrylic based water proofing coatings are made available with anti fungal as well as crack bridging ability which are recommended for providing desired protection of exterior cementitious surface areas. Some of the areas where these are suitable include RCC Structure, Masonry Walls, Sloping / Flat Roofs, Cooling Tower, Bridges etc.
Features:
Designed to deliver reliable crack bridging
Having low water absorption
Provides high alkali resistance
Low dirt pick up
Seamless membrane support with improved breath-ability
Designed to provide longer exterior durability
UV resistant finish
Water based as well as environment friendly
Can also be tinted to desired shades as desired by the customer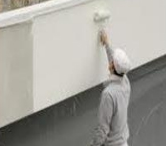 ---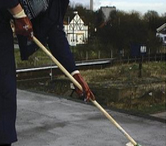 Polyurethane Waterproofing
We provide Polyurethane membrane waterproof treatment using materials made of macro molecule materials such as Polyurethane, high strength polypropylene non-wovens, black master batches, anti-aging agent, etc. The Polyurethane fiber waterproof membrane uses Polyurethane waterproofing layer as middle layer, strong bonding layers as up-down sides layers. It has thefeatures like innocuous, insipidity, non-pollution, high tensile strength, strong impermeability, good softness, small liner expansion coefficient, uniform surface roughness, large friction coefficient and light weight.
Areas of Application:
Concrete
Precast and tilt up panels
Brick & block work
Plasterboard
Aluminum windows
Granite, sandstone and marble
GRC, Fiberglass & Specialty panel systems
Metal curtain wall
Water tank
Features:
Single pack reduces the application failure from heterogeneity by imperfect mixing
Saves the trouble of measuring, mixing and De-bubbling
Forms a permanent tough elastic rubber seal
Excellent adhesion to a wide range of substrates
Accommodates continuous and pronounced cyclic movements
Can be over coated
Resistant to bio-degradation
---
Epoxy Waterproofing
Epoxy Water Proofing Treatment uses a two component Epoxy resin based waterproofing compound. One part is consisting of epoxy resin and the other part with curing agent. After mixing both the parts it can be thinned down with water. It possesses all the attributes of normal solvent based epoxy compositions such as excellent water and chemical resistance, adhesion, hardness, toughness and mechanical strength. One of the major advantage of water based Epoxy over solvent based Epoxy is that it can be applied on damp surface also. Being free from solvents, it does not pose any health hazards or fire hazards. It is completely safe, convenient & economical to apply.
Areas of Application:
Cement - Concrete water storage tanks
Damp walls (Interior / Exterior)
As a primer before painting (Interior/Exterior)
Coating on walls of Breweries & Food processing industries
As a primer before application of coating in Food & Drug industries
As a putty with OPC-white cement to fill the fine cracks of external walls
Hatcheries & Aqua farms
Features:
Being water based it penetrates in concrete / plaster surface, seals the porosity and network of fine cracks
Reduces water permeability
After curing it forms hard, tough and strong film
Bonds strongly on cement concrete / mortar, plaster, asbestos sheet surfaces
Excellent resistance to water, salt water, dilute acids, alkali, soap water and other chemicals
Excellent resistance to +ve (hydrostatic) water pressure
Non toxic, Non hazardous, Non flammable
Can be applied on damp surfaces
Can be over coated by solvent based and water based paints
Performs well in varied temperature conditions
Resistant to the growth of fungus & micro-organisms
Excellent wash ability to cured film, Stains can be easily removed with a soap solution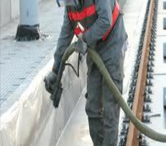 ---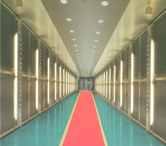 Industrial Flooring Coating
Our Industrial Flooring Coating Service is based on latest technology support and comprises polyurethane self leveling and chemical resistant epoxy resin floor coatings. Some of the reasons of their usage include availability in range of colors, attractive floor finish, superior chemical resistance as well as withstanding foot as well as vehicular traffic. Further, these are also used for providing chemical & abrasion resistant floor finish as well as for slip resistant coating in wet areas.
Features:
For providing chemical as well as abrasion resistant floor finish
Providing slip resistant coating in wet areas
Withstanding foot as well as vehicular traffic
Good chemical resistance
Offering wide range of colors for providing attractive floor finish
---
Epoxy Coatings
Epoxy Coatings offered comprise an extensive range of coatings that are precision developed using support of our dedicated professionals that ensures in these high functional values. Being cost effective in usage, these are used extensively for providing clean as well as pleasant look to work stations as well as for shopping arcades and residential complexes. Our well defined quality management procedures ensure defined guidelines are well incorporated so as to deliver superior Epoxy Flooring & Coating solutions to the customers
Areas of Application:
Food processing areas
Chemical plants
Hospitals
Dairies & Breweries
Electric / Electronic industries
Power plants
Airport hangers
Pharmaceutical Industries
Computer Rooms
Features:
Helps in cleaner, healthier as well as pleasant work stations
Helps in protecting concrete structures from wearing as well as making it deliver long lasting usage
Helps in providing superior control to concrete dusting
Helps in providing due protection to substrate from chemical as well as physical degradation
Helps in cutting down amount of lighting requirements in plants and making plants more appealing
Assists in keeping finished parts clean before getting shipped
Suitable for definition of certain areas or for designating presence of hazards
Helps in reducing maintenance as well as cleaning costs
Helps in adding to aesthetic values
Provides easy wash-ability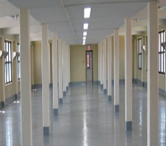 ---
Heat Reflective Coatings
Heat Reflective Coatings offered comprise a wide range including summer cool roof / wall coating. It is used in areas like exterior RCC surface & facades, sloppy roofs form sheds, warehouses as well as godowns, plastic & cement water storage tanks, metals as well as on asbestos sheets. The services offered also cover areas including those having slightly damp surface. Also providing ultra violet resistance so as to achieve outstanding durability standards, these are micro-porous and made available in attractive light shades.
Application Areas:
Exterior RCC surfaces & facades
Asbestos Sheet
Sloppy roofs used as sheds
Metal, plastic and cement based water tanks
Warehouses & godowns
Features
Rust preventive as well as Chemical preventive
Suitable as a bonding agent for old & new concrete
Providing ultra violet resistance so as to achieve superior durability finish
Made available in attractive light finish shades
Suitable for use on slightly damp surfaces
Micro-porous finish with high film build in one coat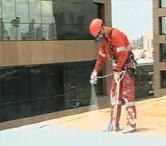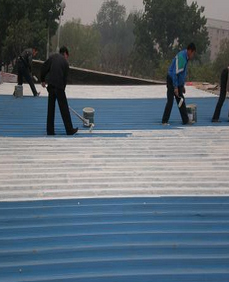 ---
Anti Corrosion Coating
Our Anti Corrosion Coating solutions find application in varied areas including in concrete water tanks, concrete reinforcement bars as well as mild steel structures. Our rich industry experience as well as support of experienced professionals also allows us to offer competitive bonding agent services to so as to perfectly match up with emerging demands of the customers. We also ensure these services are offered at competitive prices.
Areas of Application
Mild steel structures
Concrete reinforcement bars
Complete range of water tanks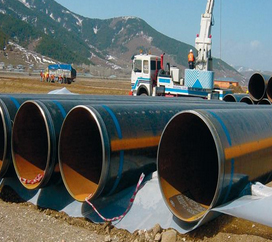 ---
---
View or download Prequalification doccuments to learn more about us