Stamped Concrete
Stamped concrete has become a popular choice for many homeowners because it offers a wide array of options when it comes to concrete pattern and concrete colors. Another factor contributing to its popularity is its price. The cost of stamped or imprinted concrete is often considerably lower than the materials it is a substitute for.
Concrete is the perfect canvas for creating a cost-effective replica of more expensive materials, without giving up a natural, authentic look. When choosing colors and patterns for your stamped cement, make sure they blend with other stone, tile or textured concrete elements at your residence. Even in complex designs with steps and fountains, patterns can be still be pressed into the concrete.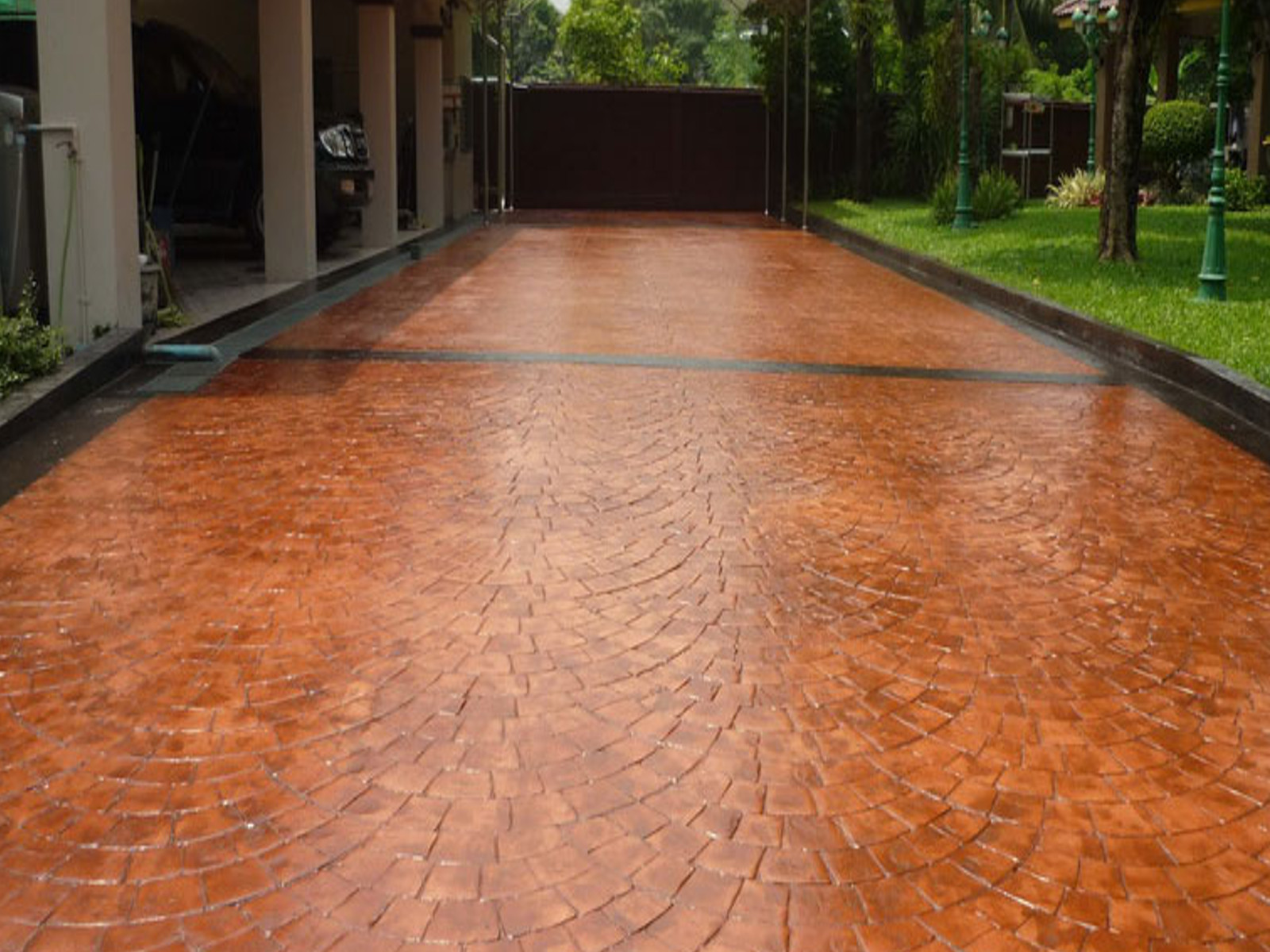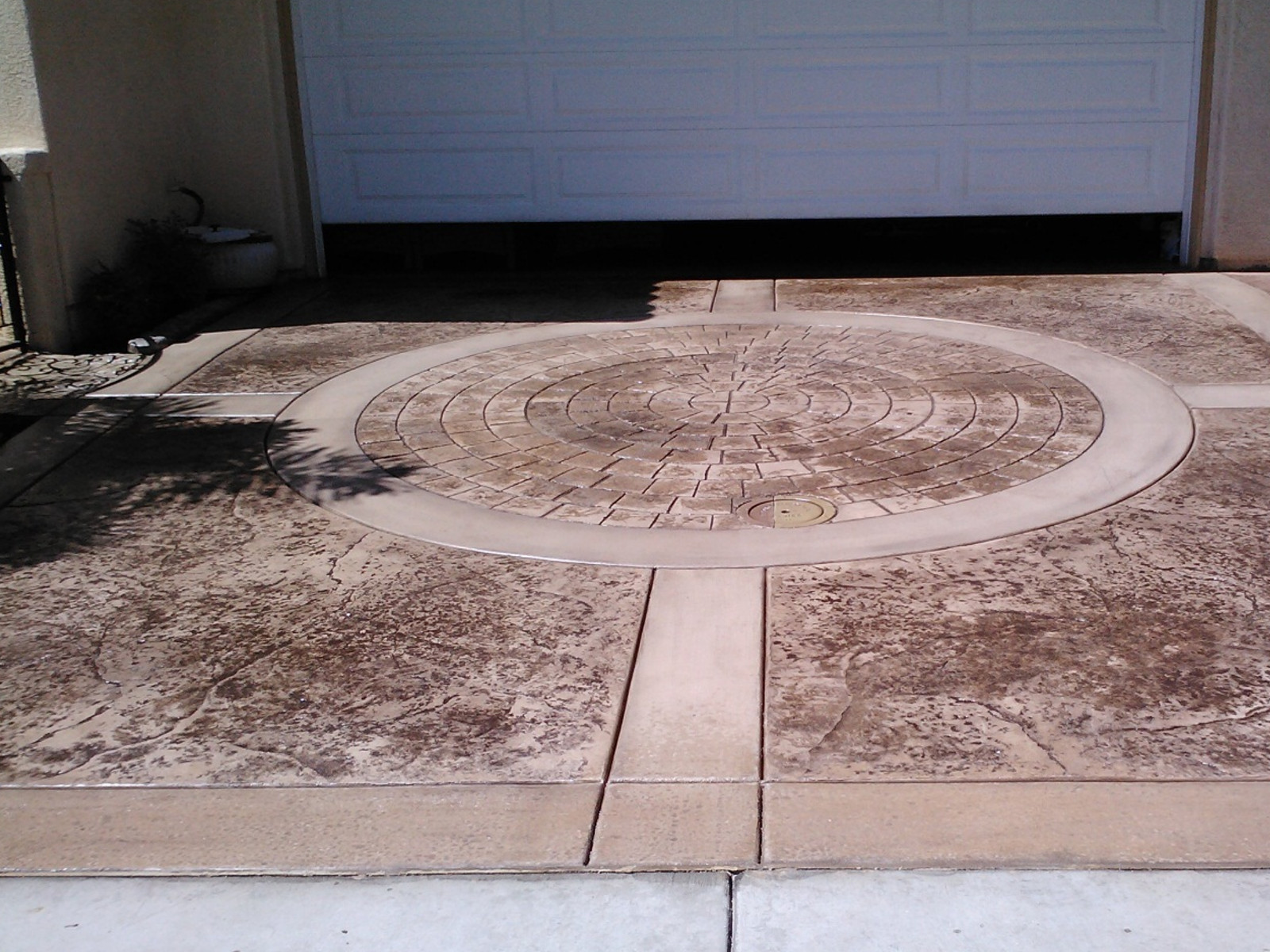 Stamped concrete can also be used in conjunction with other decorative concrete elements such as exposed aggregate or acid staining. Popular patterns include running bond brick, hexagonal tile, worn rock or stone
Stamped concrete is a system that duplicates nature's texture with incredible realism and durability. It's a great way to add value that will last. All of our stamps are classic time tested patterns that will never fade or go out of fashion. Whether it's the look of slate, limestone, brick or wood, these patterns will add not only beauty and appeal to your property, but value as well.
By imprinting patterns in freshly placed concrete, you can achieve the high-end look of stone or brick pavement-and often at a lower cost.
New Construction
Stamped concrete is perfect for installation of new walkways, driveways or patios. If you are doing major renovations to your existing driveway, walkway, patio or carport; then this is a great addition to make. As the concrete is beginning to set, we'll come in and stamp your pattern in. Once it fully cures, we'll come back stain and seal it.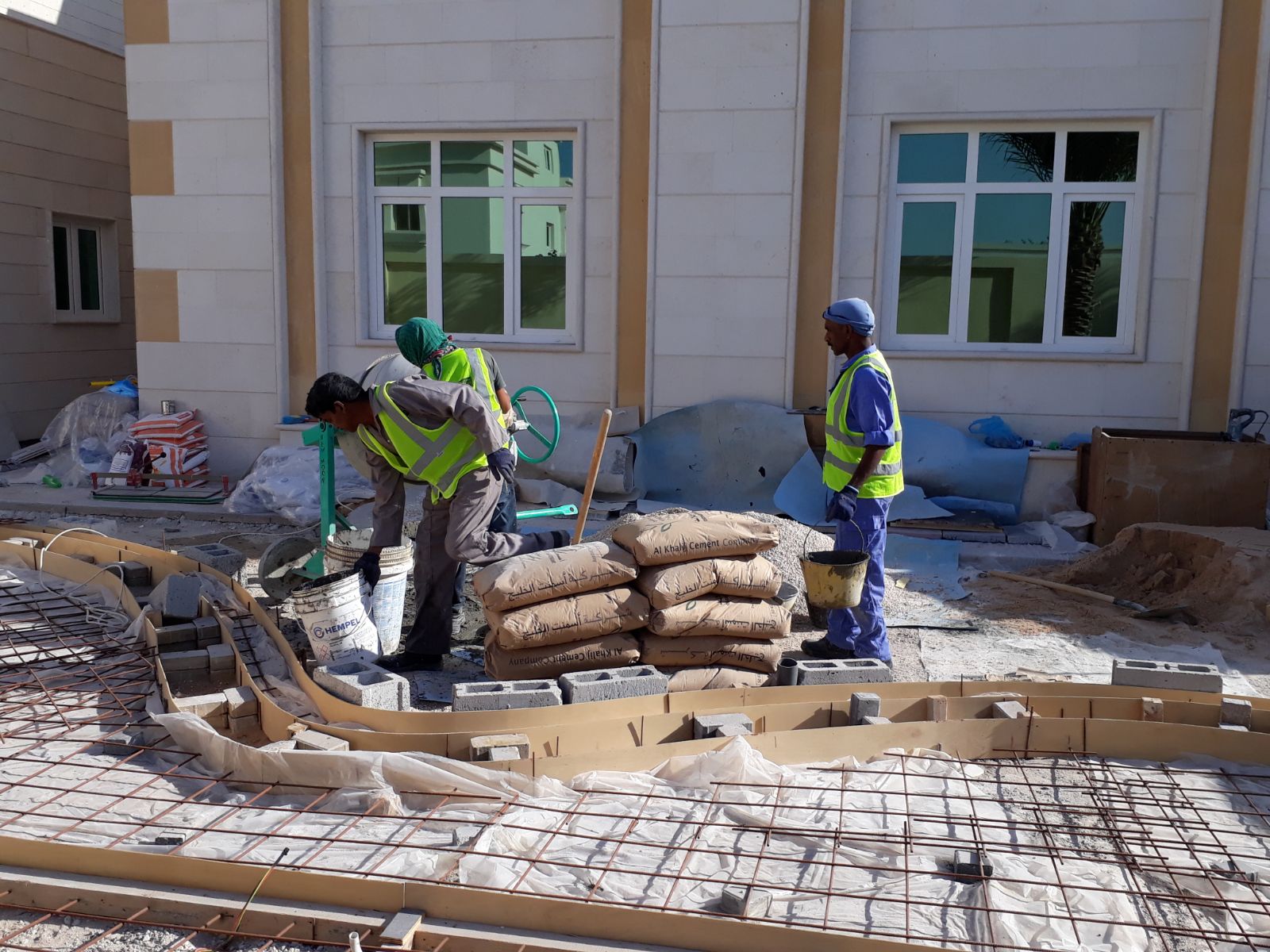 Products & Services
Whether it's residential, commercial, decorative, standard, resurfacing, texturing, or any special concrete project, NEWMOON QATAR . we strive for product durability with atheistic appeal. Our company stays on top of the latest products and methods to offer our customers the best possible solution available in the market. Here is a listing of the products and services we would welcome the opportunity to discuss with you.
Concrete Patios
Concrete Walkways
Concrete Driveways
Concrete Entryways
Decorative Concrete
Stamped Concrete
Exposed Aggregate
Acid Staining
Concrete Slabs
Concrete Staining
Concrete Resurfacing
Brushed Concrete
Colored Concrete
Pool Decks
Concrete Interior floors
Textured Concrete
Chemical stain
Spray Crete
Retaining Structures
Spray Deck
Imprinted Concrete
Project Portfolio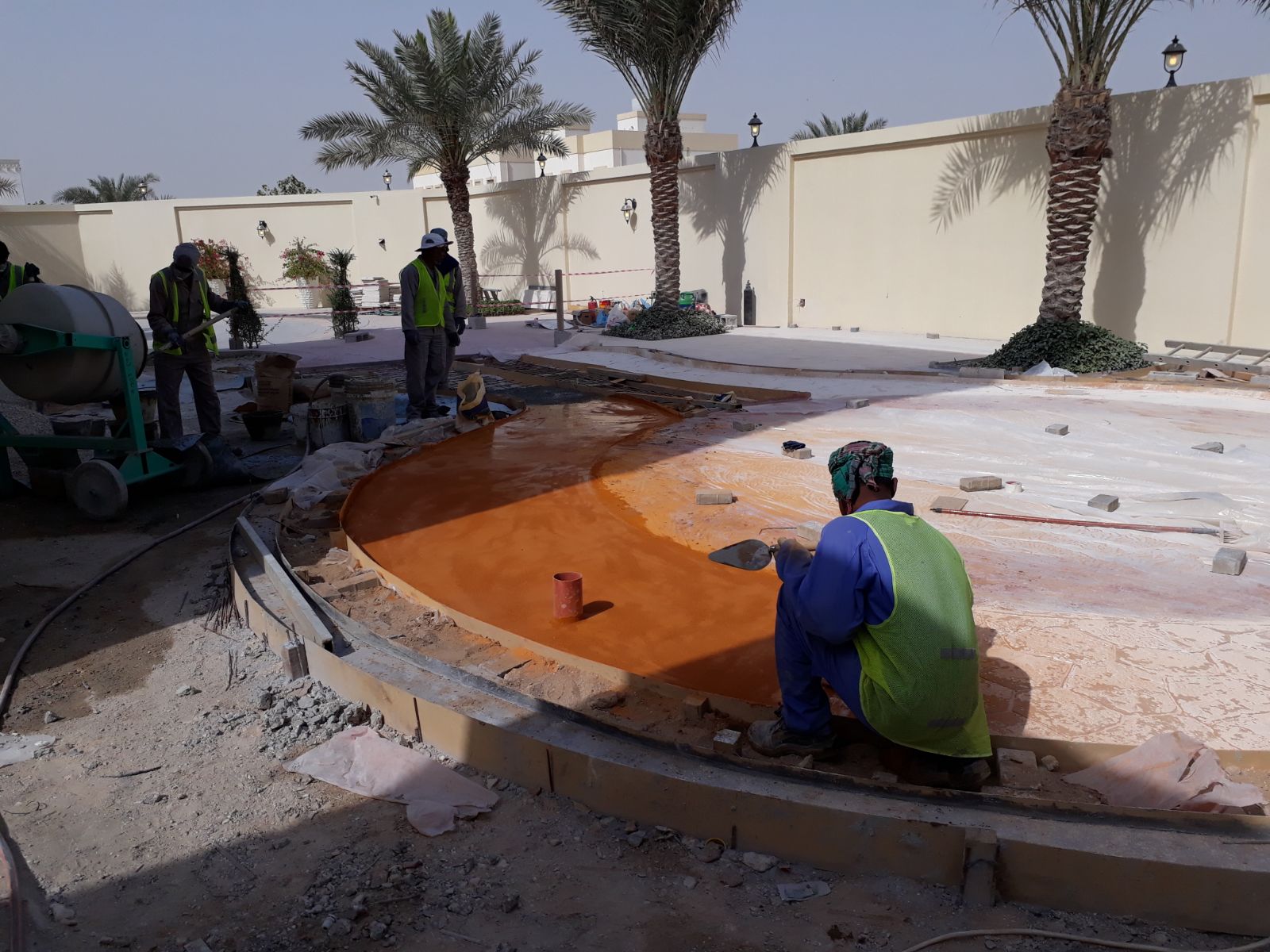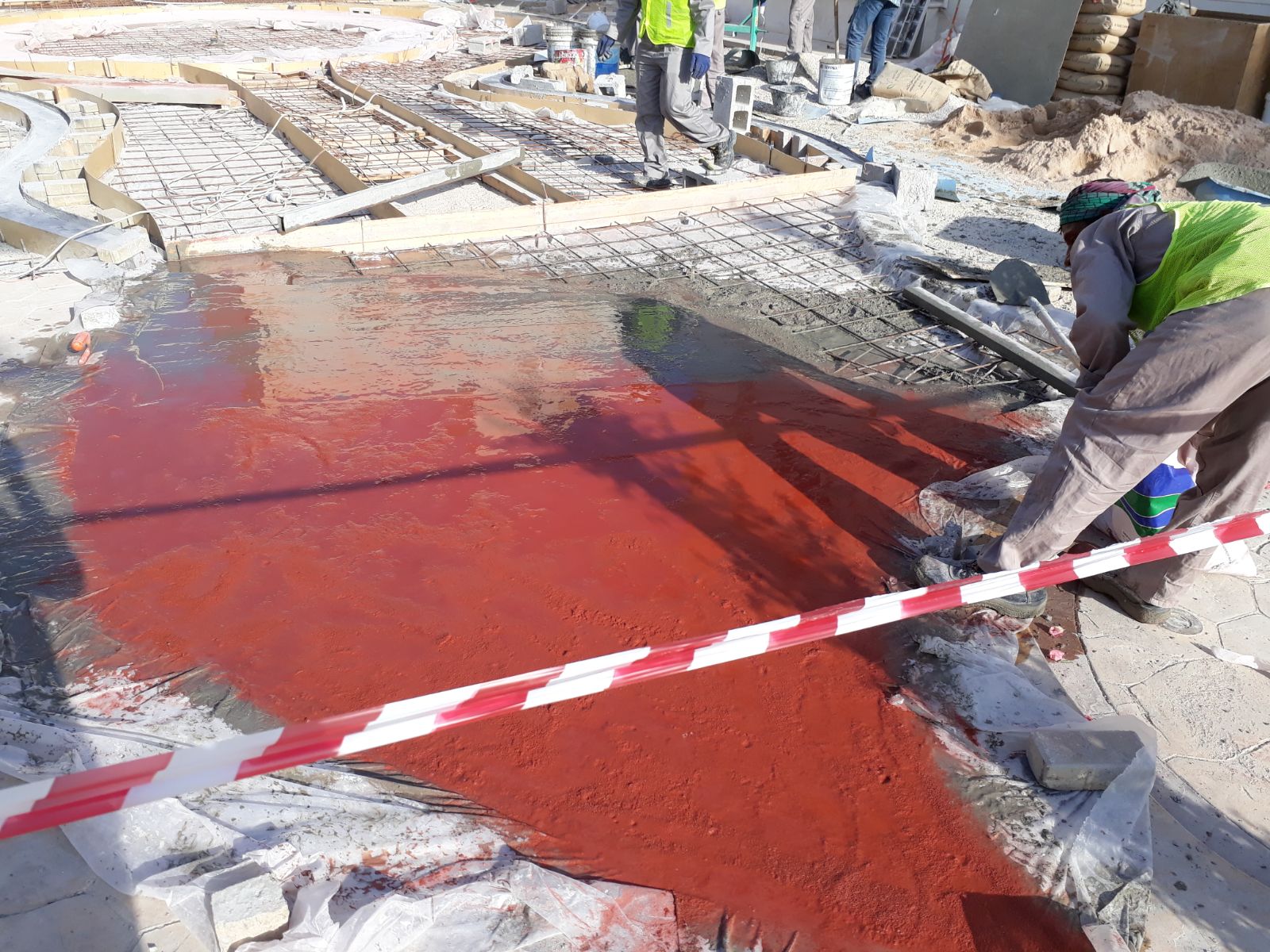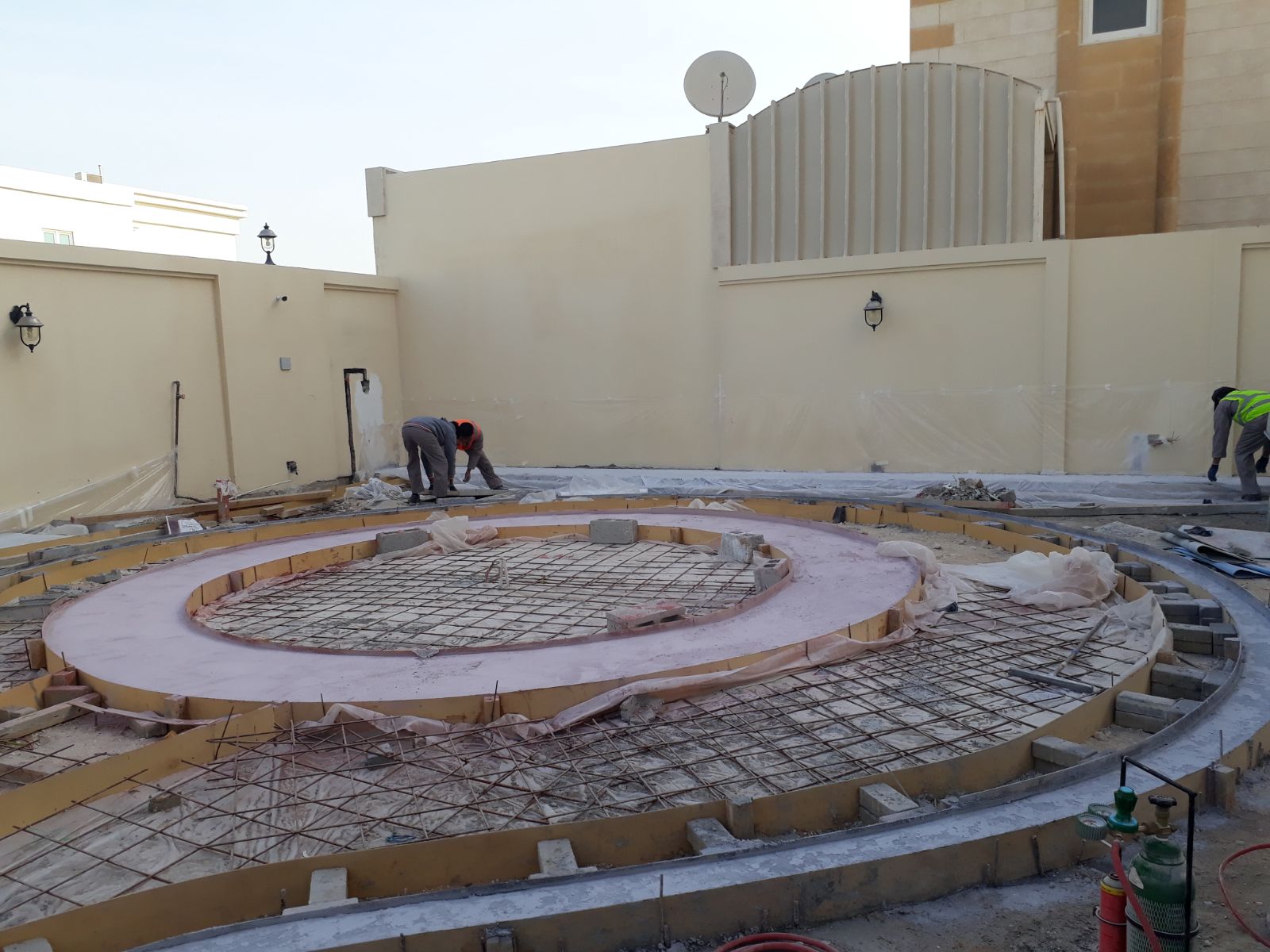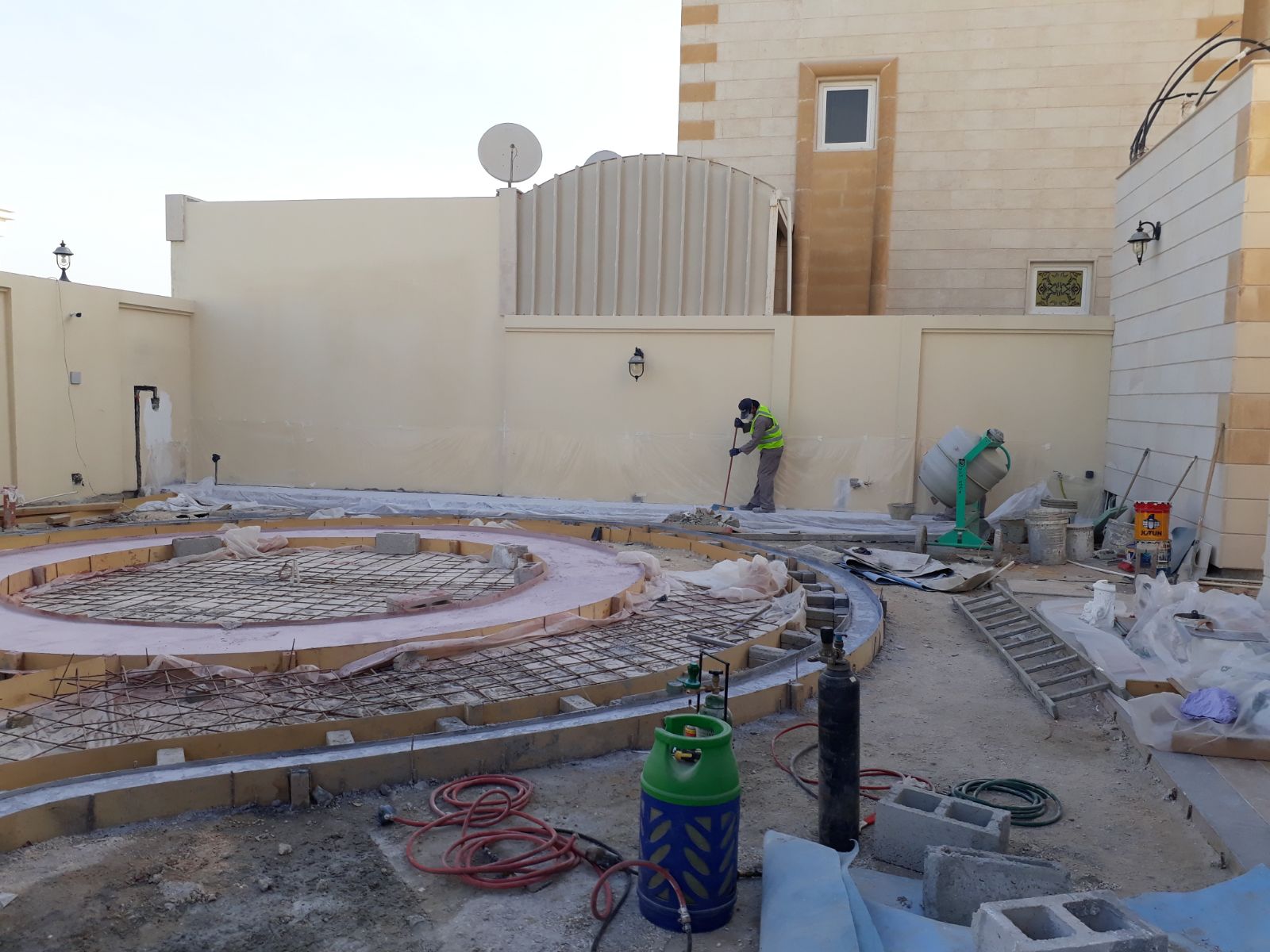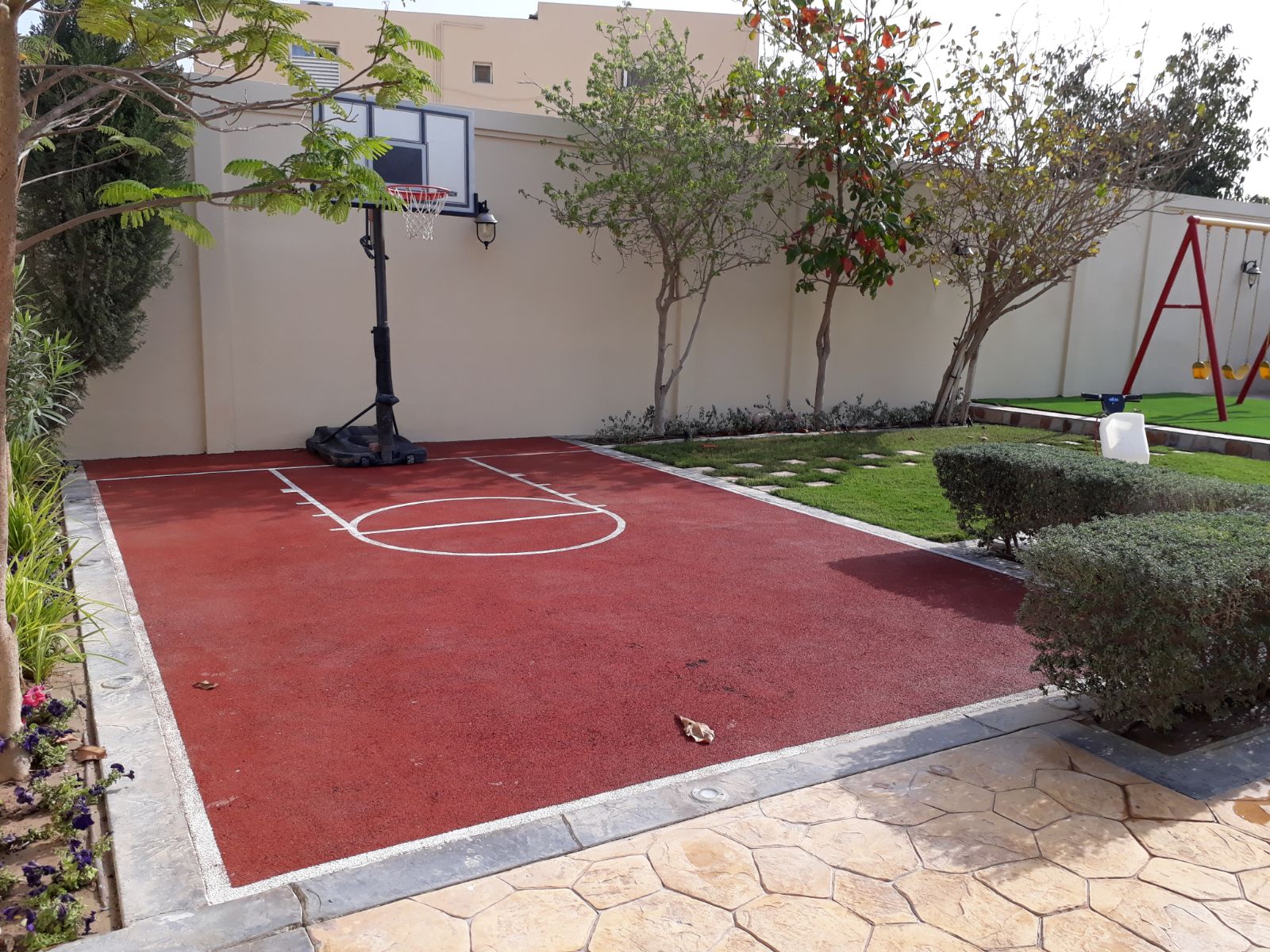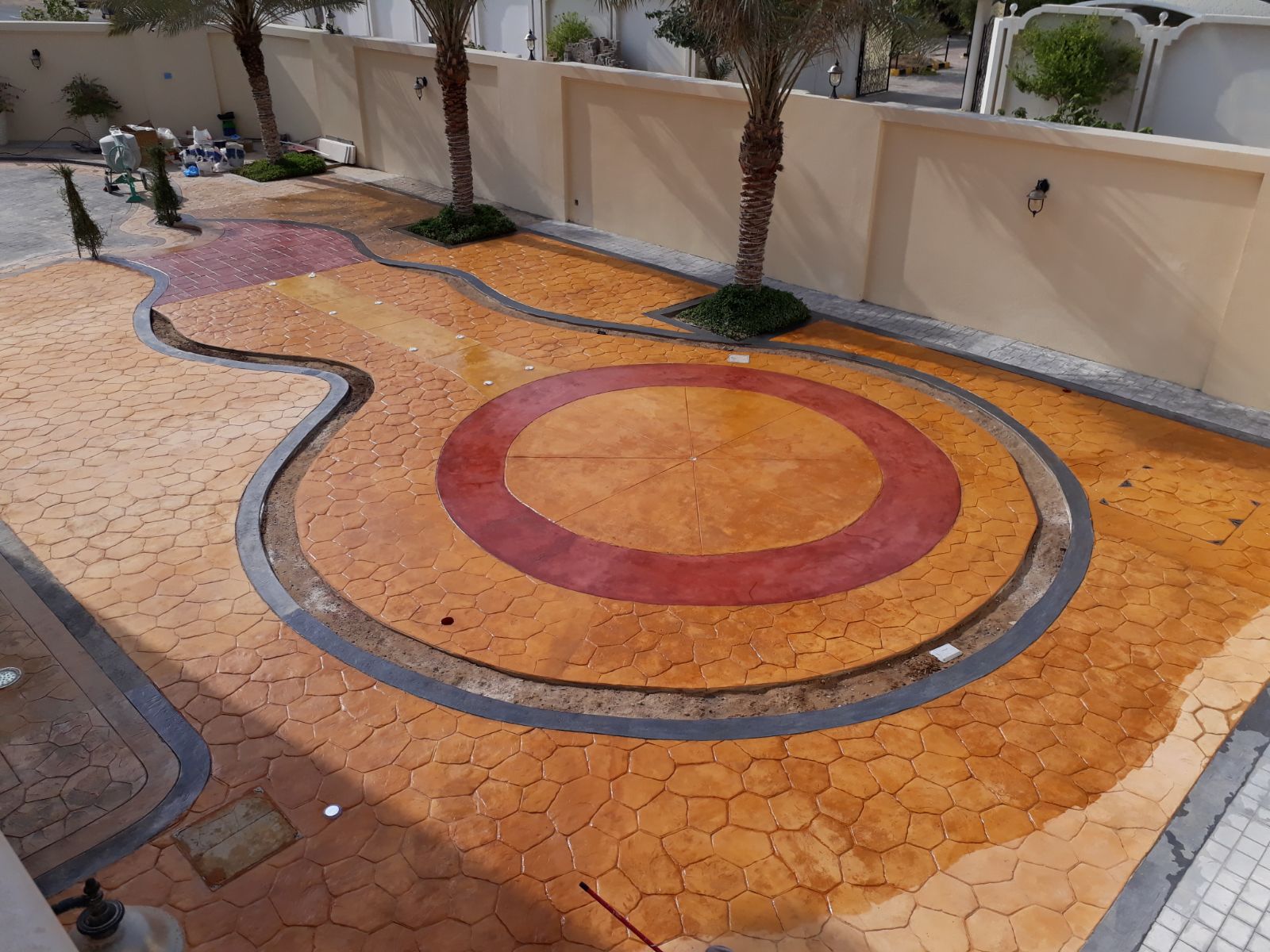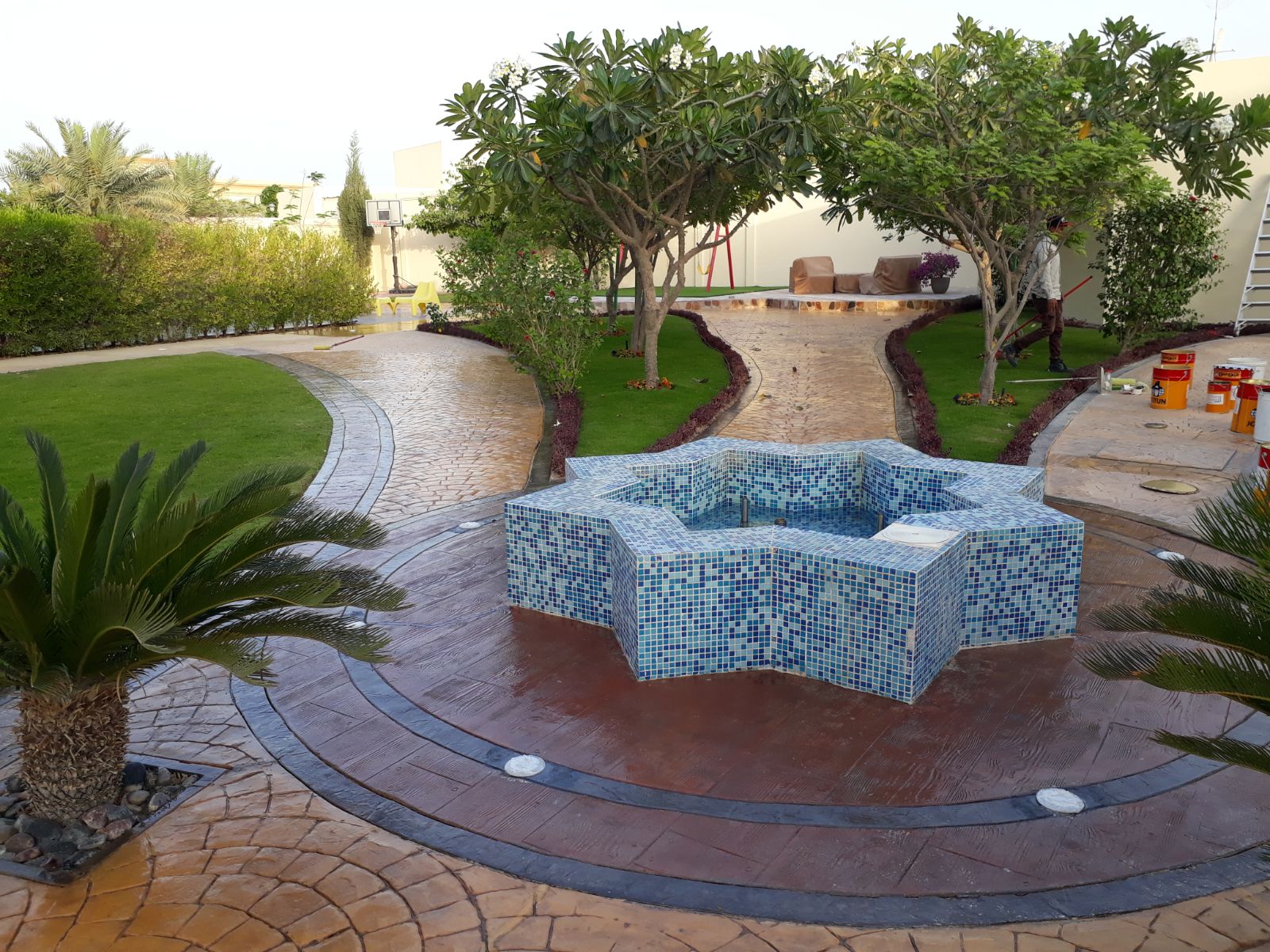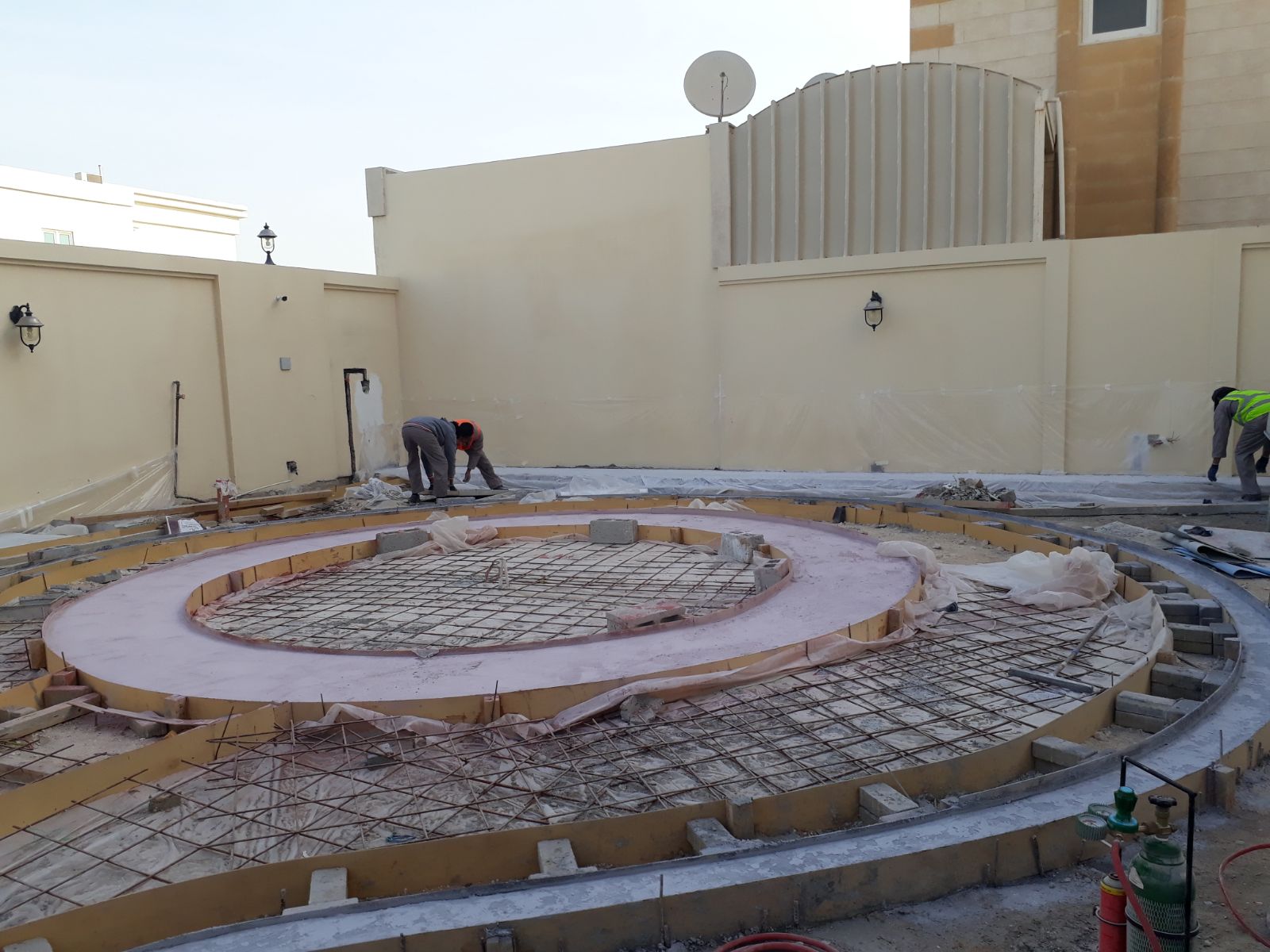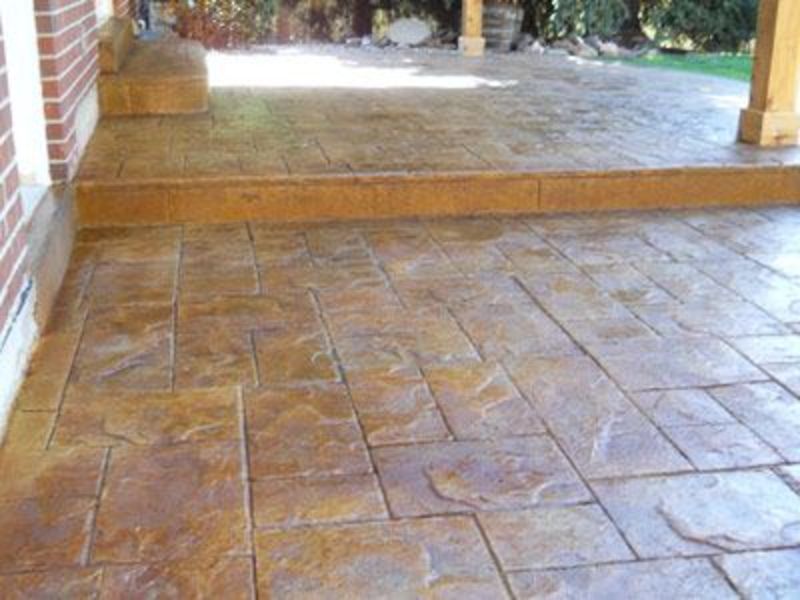 ---
View or download Prequalification doccuments to learn more about us