Clean Qatar

Clean Qatar provides high quality housekeeping, cleaning and building maintenance services. Using the latest Environmentally Responsible 'Green' cleaning systems and internationally recognised training programmes the Clean Qatar team will create a healthy clean workplace environment for your staff and customers.
Our strong corporate operating systems bring discipline to our housekeeping services. Our account managers provide regular supervision, ensuring that you receive a consistent quality service from a motivated cleaning team.
Providing a clean, safe and hygienic environment for people not only enhances your image, it can also improve staff productivity, and reduce absenteeism days lost to sickness. Research into workplace environments strongly indicates that improved cleaning can lessen rates of absenteeism, by preventing illness spreading around the workplace.
Established almost 7 years, Clean Qatar can be relied upon to provide fast and effective pest control services for both residential and commercial buildings. We have implemented advanced technology in pest control, empowered by resourceful and well experienced staffs. With the help of ECO systems, we use ECO FRIENDLY and non-residual PESTICIDES as our concern to mankind and our
Our Specialties
Office Buildings
Residential
Restaurants
Schools / Day care Centres
Medical Facilities
Fitness Centres
Retail Stores
Hotels and Apartments
Industrial / Manufacturing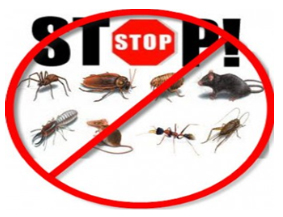 ---
View or download Prequalification doccuments to learn more about us